On the 20th of September, 2016 a Round table on the topic of "Pressing issues of modern economy and economic science at the present stage: international experience and prospects of Kazakhstan" was held in the International Scientific Complex "Astana".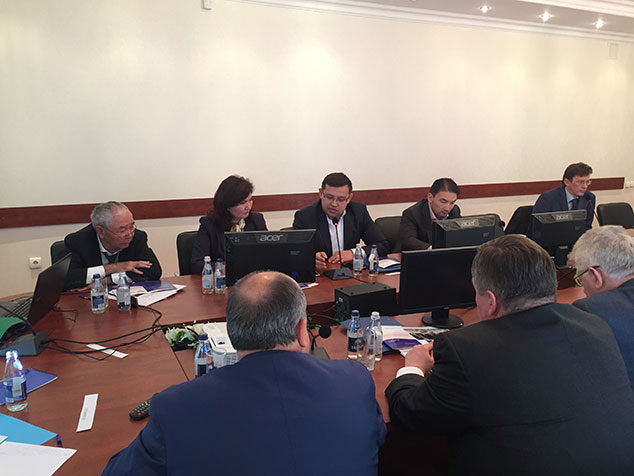 The Round Table was attended by representatives of academic and applied research organizations of the country: Al-Farabi Kazakh National University, "Economic Research Institute" JSC, "Kazakhstan Industry Development Institute" JSC, Kazakhstan Institute of Strategic Studies under the President of the Republic of Kazakhstan, leaders of independent research structures – O. Hudaybergen, R. Oshakbaev and others.
The Round Table was also attended by guests from the Lomonosov Moscow State University – the Director of the School of Economics, Academician of the Russian Academy of Science of the Russian Federation, Doctor of Economics Nekipelov A.D. and Dean of the faculty of political science of the Lomonosov Moscow State University, professor, Ph.D. Shutov A.Y.
Among the topics of discussion were pressing issues of the economy: global economic trends, issues of the development of emerging markets and developing countries in the new economic environment, the fourth industrial revolution and digitalization of the economy and drivers of economic development.
Additionally, the discussion covered theoretical aspects of modern economic thought: global economic theories, prospects of interdisciplinary studies, and prospective areas of economic science development.