The Director of the School of Economics, Academician of the Russian Academy of Science of the Russian Federation, Doctor of Economics Nekipelov A.D. and Dean of the faculty of political science of the Lomonosov Moscow State University, professor, Ph.D. Shutov A.Y. visited Astana on the 19-20th of September.
As part of the visit a discussion on establishing close cooperation between the Lomonosov Moscow State University and International Scientific Complex "Astana" (ISC "Astana") was held.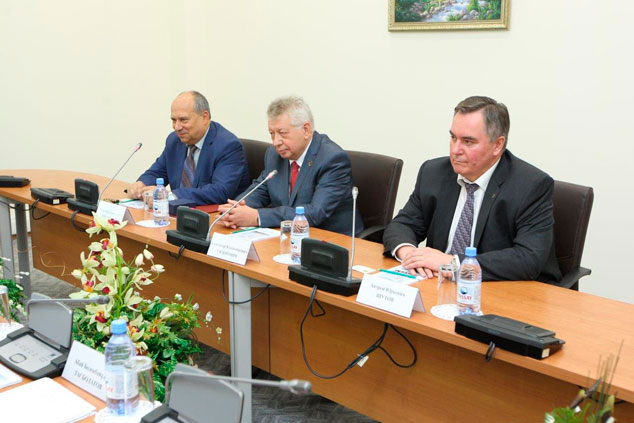 From the Kazakh side the Director of ISC "Astana" Mukhanov M. N. and the Director of scientific and educational center of ISC "Astana", Ph.D. Moldakhmetov M. Z. took part in discussions and consultations.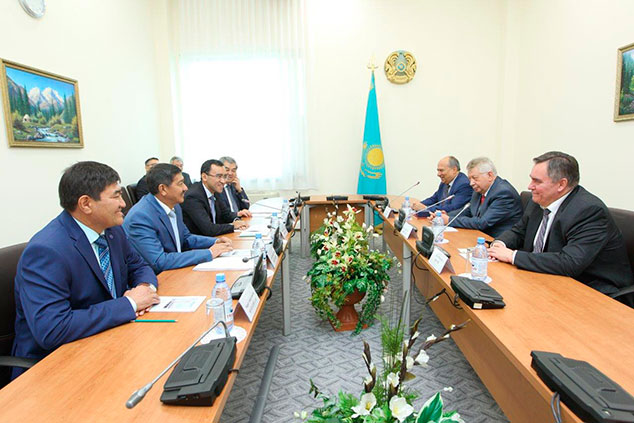 As a result of these meetings, sides agreed to increase and expand mutually beneficial cooperation in currently relevant areas of science, particularly, in political science, economic and international relations, and other scientific disciplines.