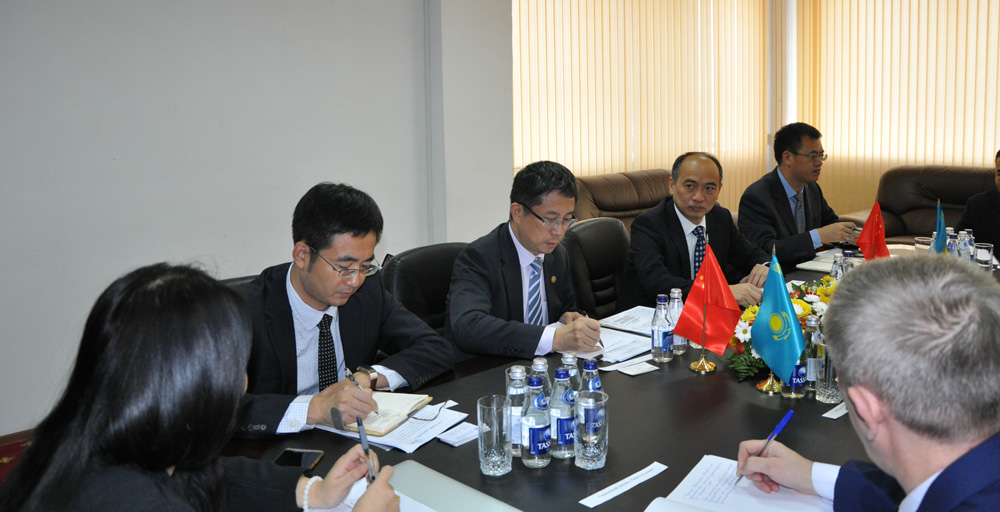 On 22-24 October Fudan University delegation visited International Scientific Complex "Astana". The delegation was represented by the Vice President of Fudan University Yuan Zhenghong, the Director of Foreign Affairs of Fudan University Zhu Chouwen, the Director of the Office for Humanities and Social Sciences Research of Fudan University Chen Yugang, associate professor of Fudan University Xu Haiyan, and Senior Program Officer of Ministry of Education of People's Republic of China Zheng Yang.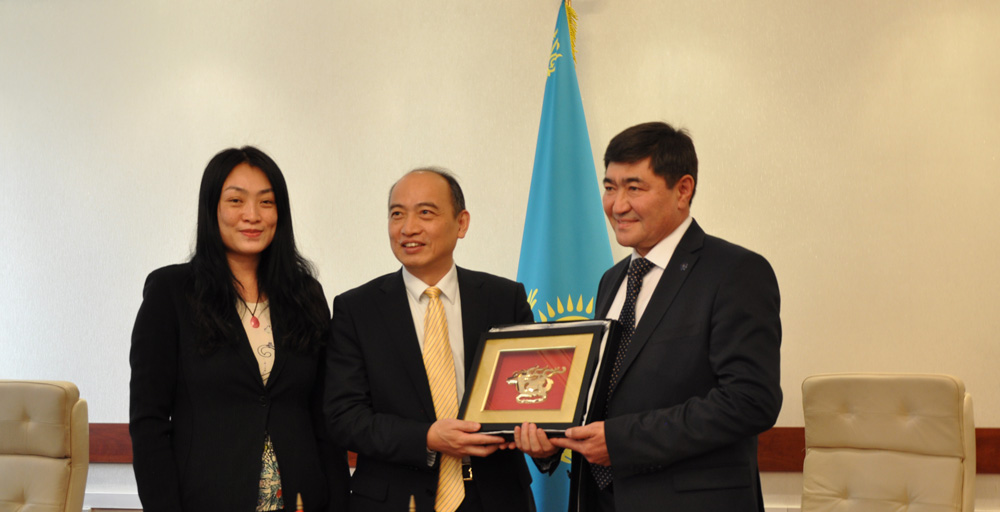 From the Kazakh side discussions and consultations were attended by the Director of ISC "Astana" Mukhanov M. N., the Director of scientific and educational center of ISC "Astana" Moldakhmetov M. Z., and various heads of centers and schools for humanitarian and applied sciences.
During the visit a number of issues were discussed on the topic of establishing close collaboration in scientific, applied and educational fields between Fudan University and the International Scientific Complex "Astana".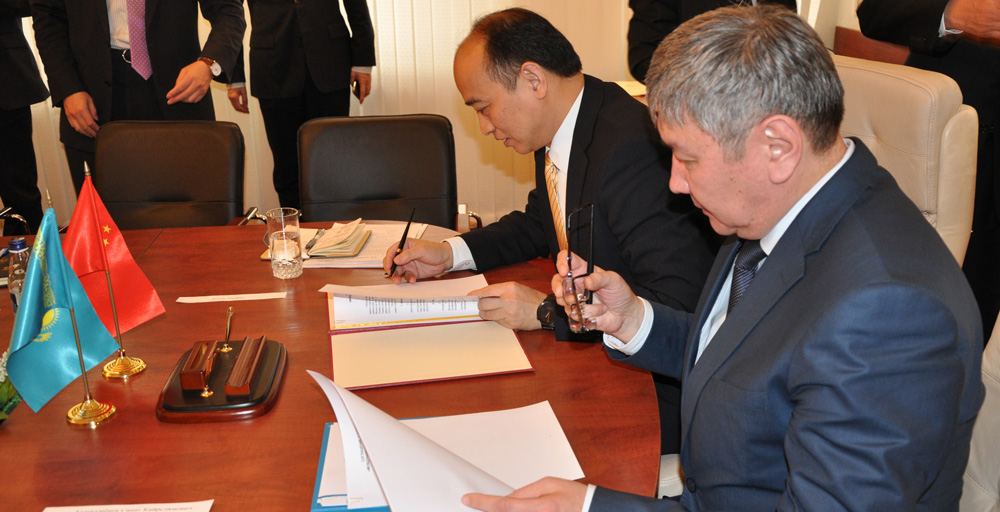 As a result of the visit, the Agreement of Cooperation between the International Scientific Complex "Astana" and Fudan University was signed. During 2017 the Fudan University's representation is going to be opened at ISC "Astana", and two centers will start their work: "China and Central Asia Research Center" and "Center for Sustainable Development".